Cyprus Investment Programme (CIP) Becomes More Credible, Transparent And Regulated, And Aims To Attract International Investors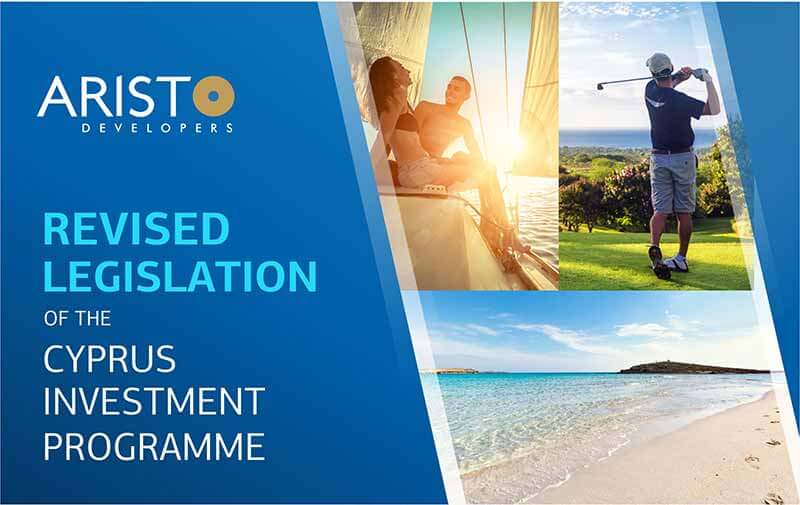 Revised Legislation of the Cyprus Investment Programme
The Council of Ministers issued the following new Regulations related to the Naturalization of Foreigner Entrepreneurs or Investors:
In the family members of the foreign investor/applicant have been added the parents of the spouse or partner of the applicant. Therefore each set of parent qualifies for the Cypriot Citizenship provided that they invest at least €500,000 + VAT against their main residence in Cyprus and as long as the other CIP criteria are fulfilled.
The application of all the family members of the foreign investor/applicant may be submitted at the same time with the application of the foreign investor or at a later stage.
Donations to the Research and Innovation Foundation have been increased from €75,000 to €100,000. Donations to the Cyprus Organisation for Land Development have also been increased from €75,000 to €100,000.
The foreign investor/applicant is prohibited from setting up a land development company in order to direct the investment in that company.
The foreign investor/applicant or his/her family members cannot be politically exposed persons (PEP) –do not hold a state office at the date of application or have held a state office during the previous 12 months before the date of application.
The above new Regulations have been submitted to and approved by the House of Representatives of the Republic of Cyprus.  All the other Regulations and Criteria concerning the Cyprus Investment Programme remain the same.
Aristo Developers, one of the most reliable, dynamic and innovative property organisations in Cyprus, leading the island's Property market for 40+ years, offers excellent property investment opportunities for individuals interested in citizenship, through the Cyprus Investment Programme.