Your Guide to property for sale in Peyia, Paphos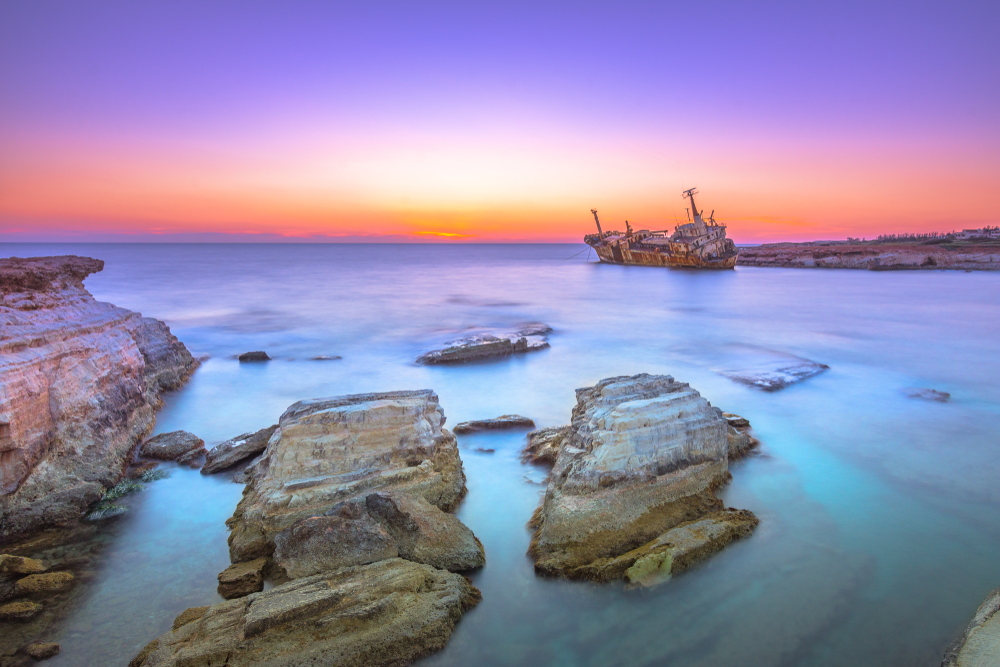 Property for sale in Peyia – Your Guide to Peyia, Paphos
Our article features property for sale in Peyia as well as a location guide. Keep reading to view the stunning property for sale in Peyia that we have to offer and why Peyia is a great place for you!
Peyia
Located in Paphos, Peyia is a stunning town that situates on the sloping hills above Coral Bay. Offering a fantastic lifestyle, there is an approximate population of 10,000, with a large amount being ex-pats. Peyia's community provides a lively and friendly atmosphere, making it the perfect place for families. 
Ideal for those who like taking full advantage of life, Peyia supplies plenty of great amenities including restaurants, pubs, boutiques, supermarkets, bakeries, a football stadium and more. Not to mention, there are also multiple amenities to suit lifestyle requirements such as offices and business opportunities.
Paphos
Paphos is a delightful town that is located on the southwest coast of Cyprus. With its breathtaking beaches and coastline being one of the main reasons people are captivated by Paphos, there are plenty of enticing amenities to discover including Aphrodite's rock. From the history of its heritage and culture to great opportunities and activities, Paphos's friendly community and distinctive charm make it the perfect place to call home.
There are an abundance of activities, for a range of lifestyles, in Paphos. Some examples are, jumping on a boat and discovering the beautiful waters of the coastline, safari expeditions, tours where you can discover Paphos's most extraordinary locations, dining in fantastic restaurants and many more. 
it also provides a low cost of living and a relaxed lifestyle. There is no surprise that investing in property here has become more and more popular over the years due to Paphos being framed as a family-friendly destination.
Here at Aristo Developers, we offer stunning property for sale in Peyia, Paphos. Purchasing a property for sale in Peyia is a truly great investment for a bunch of reasons. We currently have just a few properties for sale in Peyia. Starting from around €460,000 and ranging up to around €650,000 these stunning properties are suitable for a range of budgets. The property for sale in Peyia Paphos that we provide have 3, 4 or 5 bedrooms, great for lifestyle requirements such as a family home. We will have something that will suit your needs as well as your preferences! Take a look at some featured property for sale in Peyia, below.
Viewpoint Hills – Property for sale in Peyia Cyprus
This modern state of the art luxurious development offers 3, 4 or 5 bed-roomed villas for sale in Peyia. Within proximity of the blue flag beaches of Coral Bay as well as the spectacular landscapes of Akamas National Park, you will have plenty of fantastic opportunities when investing in this deluxe development. 
Peyia Coastal Villas – Property for sale in Peyia Cyprus
This stunning coastal development provides 3 or 4 bed-roomed villas for sale in Peyia. Adjacent to the remarkable Akamas National Park, Peyia Coastal Villas is surrounded by major amenities such as restaurants, bars and five-star hotels. Inspired by Mediterranean architecture, the design of this development is truly astonishing. 
Riza Heights 1 – Property for sale in Peyia Cyprus
This contemporary residential development, known as Riza Heights 1, offers villas for sale in Peyia with 3 or 4 bedrooms. These spacious properties are close to fantastic amenities such as Akamas National Park and Coral Bay. Each accommodation enjoys a private swimming pool, roof terrace and covered vineyards that overlook panoramic views of the Mediterranean Sea. 
Aristo Developers
Peyia is an ideal location where you are able to take full advantage of life while enjoying the pleasures of relaxation. In addition, there are great opportunities that will benefit multiple lifestyle requirements.  This beautiful town has great amenities and breathtaking views, where you can take in the beauty of Peyia. 
If you are interested in moving to Peyia, we can make that process easy for you! Aristo Developers are an established and award-winning agency that currently offer over 500 properties for sale in Paphos and Limassol. With more than 40 years of experience, Aristo can acquire your dream residential and/ or commercial property on this beautiful island. 
Take a look at the property for sale in Peyia Paphos that we offer, contact us via the menu that is located at the top right of the screen. Our friendly and professional team would love to answer all of your questions.