Aristo Developers attended the InvestPro Ukraine Kyiv 2021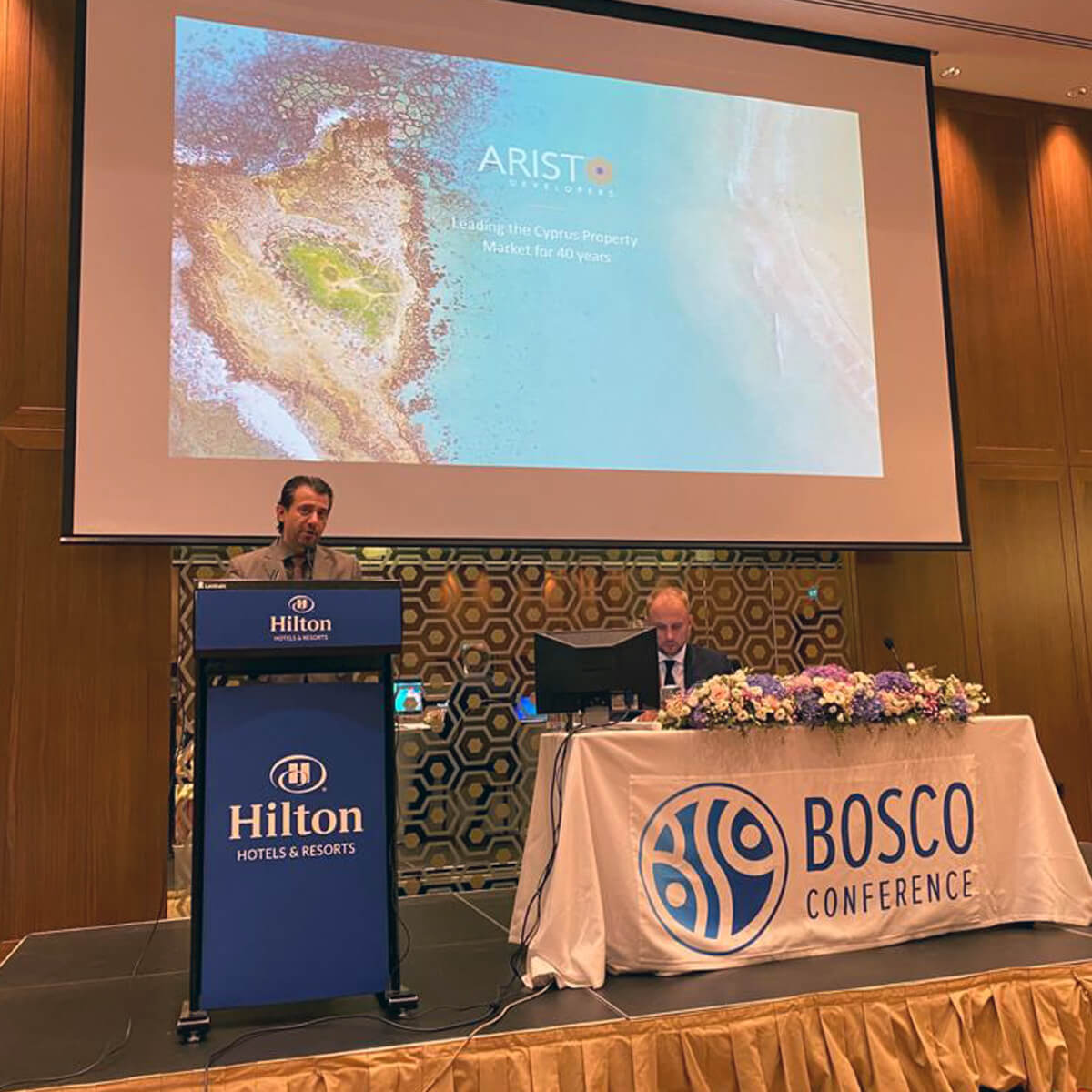 Aristo Developers attended the InvestPro Ukraine Kyiv 2021, hosted in Kiev, Ukraine, 27 May 2021
Aristo Developers, the leading property developer in Cyprus, attended the Invest Pro Ukraine Kyiv 2021 which was held in Kiev on 27th May 2021.
InvestPro Ukraine Kyiv 2021 is a unique networking platform for meeting professionals of international business, an excellent opportunity to learn more about investment projects, wealth management and asset protection.
AristoDevelopers representatives showcased the Company's diverse property portfolio – the widest range of residential developments on the European island of Cyprus.
With offices in Cyprus, Russia, China, United Arab Emirates, Vietnam, Egypt, Qatar and Saudi Arabia, Aristo Developers has distinguished itself as the preferred choice of foreign buyers wishing to invest in Cyprus.
On an annual basis, Aristo Developers participates in more than 200 international exhibitions, fora and private events promoting the company s diverse property portfolio and the island's promising investment future.
Characterized by its consistency, quality and commitment to excellence, 40+ new developments currently in the market and more than 15,000 satisfied home owners of 70 different nationalities, Aristo Developers is an undisputable leader in the field of land development and continues its drive to grow by designing and constructing projects of international dimension supporting the economy of the country and the community as a whole through its CSR program and activities.