New Residential Development in Mandria, Paphos by Aristo Developers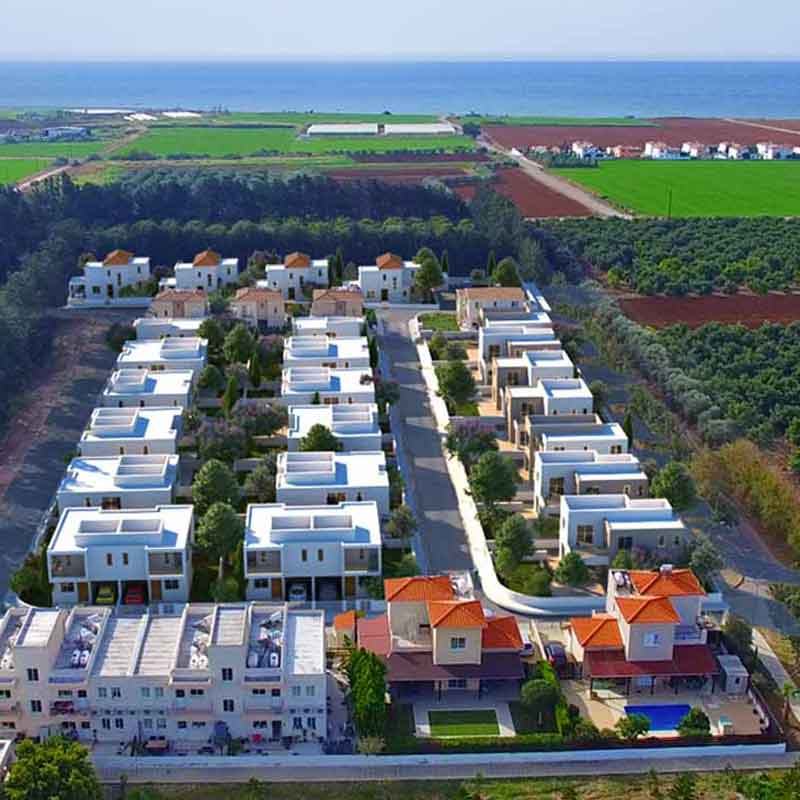 New Residential Development with Villas and Semi-detached Houses in Mandria, Paphos by Aristo Developers
With its sustainable expansion strategy drive, and delivery of new development projects, Aristo Developers enriches its real estate portfolio with the addition of ZEPHYROS VILLAGE 3, a new residential development of semi-detached houses and villas. Zephyros Village 3 comprises of 3–4-bedroom villas and 2–3-bedroom semi-detached houses for sale surrounded by beautiful landscapes in the village of Mandria in the district of Paphos.
The modern designed residences of Zephyros Village 3 come with comfortable indoor areas, clean lines and spacious outdoor spaces while enjoying the high construction quality of Aristo Developers, the first construction company in Cyprus that was awarded the ISO 9001 certificate.
All residences enjoy spacious outdoor areas and covered verandas in a tranquil setting, perfect for raising a family and spending relaxing summer vacations. The residences are within walking distance to known sandy beaches and other amenities such as bars and local taverns.
Prices for the semi-detached houses start at €260,000 + vat and prices for the villas start at €325,000 + vat. At the same time there is possibility of state aid in the context of buying a first home as primary residence.
Aristo Developers remains committed to its expansion strategy, constantly presenting new projects and developments, building on its 40 years of continued leadership in the construction and real estate sector in Cyprus.