Aristo Developers At The Global Investment Immigration Summit, 2020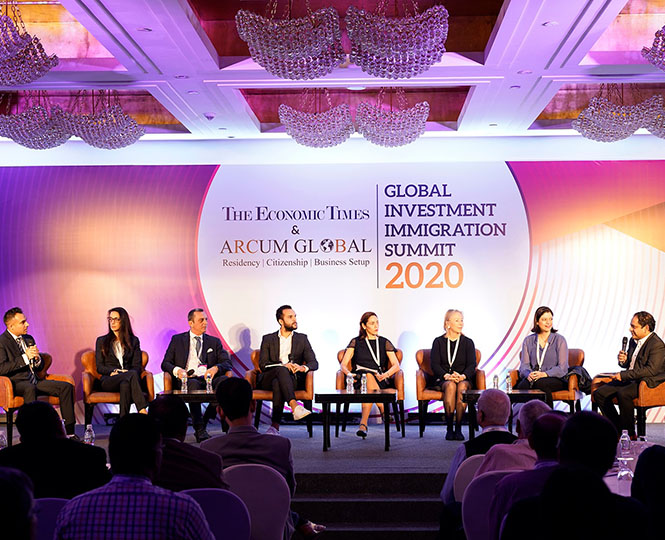 Aristo Developers at Mumbai, India
Aristo Developers was delighted to attend the "Global Investment Immigration Summit, 2020" which took place earlier this month in Mumbai, India.
The Global Investment Immigration Summit 2020 was organized by The Economic Times & Arcum Global to curate a platform that bring together leading Real Estate Companies, Immigration Funds, Immigration Companies, and Immigration Attorneys from different countries.
Aristo Developers' representatives of the company's Dubai Office, Petros Ioannides and Sarthak Sharda, showcased the Group's diverse property portfolio – the widest range of properties currently under development on the European island of Cyprus – such as the impressive Imperial Residences at the Venus Rock Golf Resort, as well as projects in sought-after locations, such as Rosemarine Beachfront Residences in Pafos, luxury apartments at UNICO Designers Apartments in Limassol and the modern, coastal villas at Aquamarine Residences in the heart of the tourist area of Pafos, all ideally suitable for investment purposes.
Focus of discussion included Cyprus' resilient economy, the island's thriving real estate sector, and the attractive incentives available to foreign direct investors.
Aristo Developers firmly remains at the forefront of the real estate market and continues its course as preferred choice for foreign buyers and investors looking to invest in the Cyprus property.