Aristo Developers Supports The 22nd Logicom Cyprus Marathon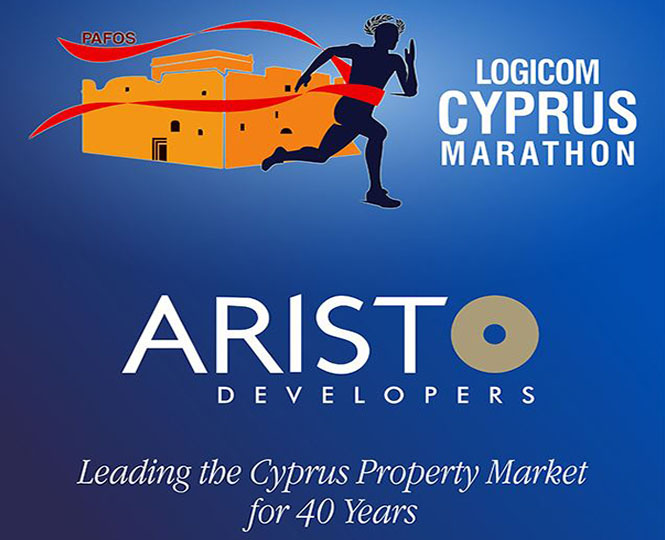 Aristo Developers Supports The 22nd Logicom Cyprus Marathon
Consistently building on its proven track record of over 40 years of successful operation in the property development sector, Aristo Developers clearly demonstrates, once again, its strong commitment to social values by supporting social events.
Aristo Developers is delighted to be one of the MAIN SPONSORS of this year's LOGICOM CYPRUS MARATHON, which will take place at the Pafos Harbour on the 15th March, 2020.
Come and support the Aristo Developers team at this year's Cyprus Marathon. Delighted to be joined by fellow colleagues of The International School of Paphos.