Aristo Developers completes a series of business conferences in KSA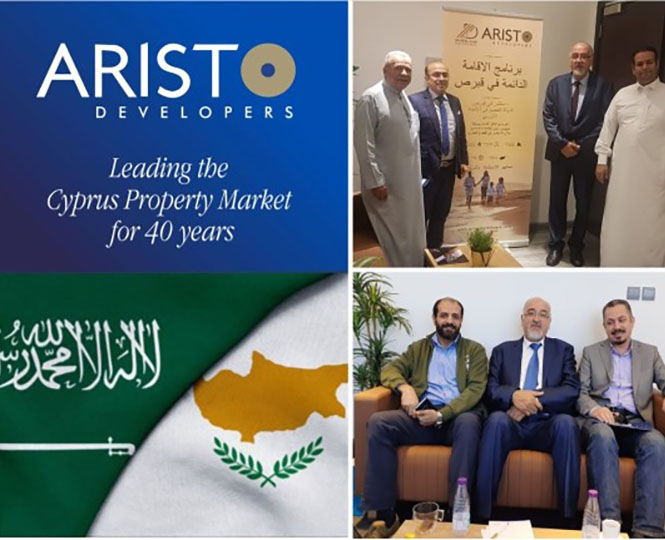 Aristo Developers completes a series of business conferences in Jeddah, KSA
Aristo Developers, the leading property developer in Cyprus, recently completed a series of business conferences in the Kingdom Of Saudi Arabia, in the city of Jeddah.
Aristo Developers representatives showcased the Company's diverse property portfolio – the widest range of properties currently under development on the European island of Cyprus.
Aristo Developers firmly remains at the forefront of the real estate market and continues its course as preferred choice for foreign buyers and investors looking to invest in the Cyprus property market.