New Year – New Goals – New Opportunities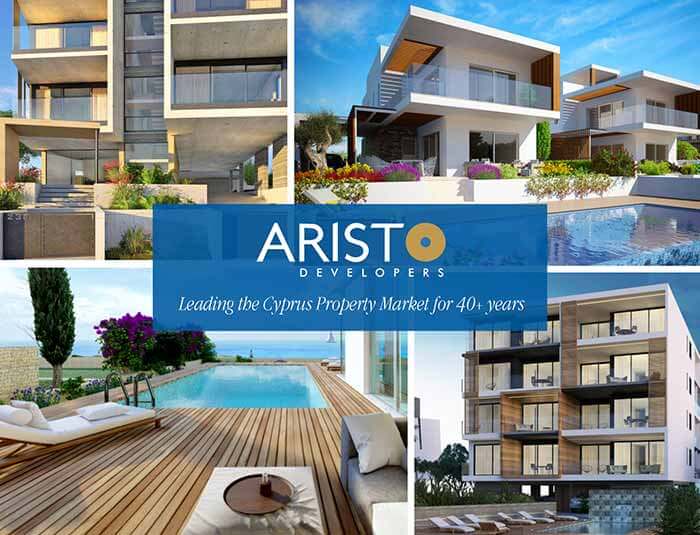 Aristo Developers Welcomes 2021 with Optimism
Pioneering ahead Aristo Developers welcomes 2021 with optimism and the wish for a safe and healthy New Year for all.
2020 was an eventful year overshadowed by the coronavirus pandemic.
We hope 2021 to be the year of recovery from this disturbing health crisis.
For Aristo Developers, 2020 was a year of digital transformation and digital tools upgrading.
Among other things, the company:
Presented its new website,
Improved the way of communication with its network of more than 1,500 partners worldwide,
Offered virtual tour opportunities for all new, under development and key ready projects facilitating prospective buyers and investors,
Continued the design of new residential developments enriching the already rich portfolio available throughout Cyprus.
Last but not least, the company continued with an even faster pace the construction works and completion of all under development projects in full compliance with its valued clients commitments.
Additionally, during 2020, the company utilized all overseas teams operations effectively by participating in numerous international online exhibitions and business fora promoting both the rich collection of investment opportunities the company offers throughout Cyprus as well as promoting our island itself as an investment destination.
With offices in Cyprus, Russia, China, United Arab Emirates, Vietnam, Egypt and representative offices in the Kingdom of Saudi Arabia, Qatar and Kuwait ,Aristo Developers has distinguished itself as the preferred choice of both foreign and local buyers wishing to invest in the real estate sector.
With a steadfast approach, Aristo Developers is determined to continue its expansion strategy into 2021 by 𝗹𝗮𝘂𝗻𝗰𝗵𝗶𝗻𝗴 𝗮𝗻𝗱 𝗱𝗲𝘃𝗲𝗹𝗼𝗽𝗶𝗻𝗴 𝗻𝗲𝘄 𝗽𝗿𝗼𝗷𝗲𝗰𝘁𝘀 evolving dynamically based on its core principles and values on which the Company was originally founded.