New Website Launch Announcement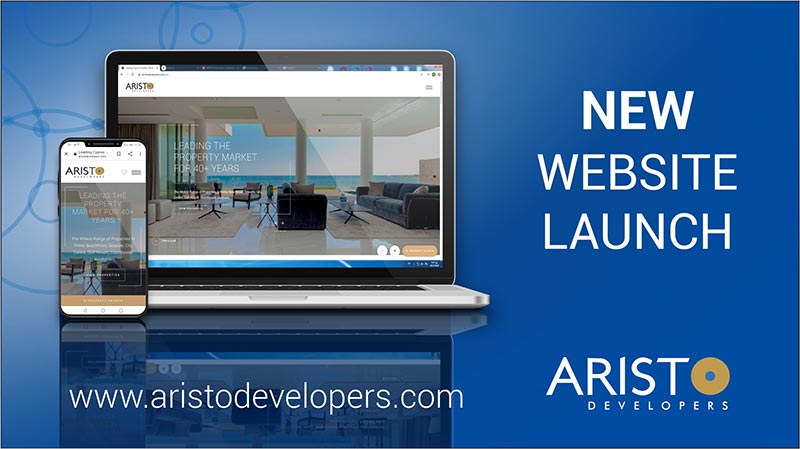 It's here! We are very excited to announce the launch of our newly designed website.
With a track record of consistency and confidence spanning beyond 40 years, Aristo Developers is an undisputable leader in the field of land development in Cyprus and continues its drive to grow by designing and constructing projects of international dimension.
Dedicated to its commitment to consistent improvement of its services, Aristo Developers embarked on revamping its corporate website.
Visit us at: www.aristodevelopers.com
The new, upgraded website of Aristo Developers stands out for its:
✅ Enriched and modernised new features and applications
✅ User-friendly property search tool throughout Cyprus
✅ Innovative design of distinctive corporate identity whilst supporting the needs of guests, offering creative, informative, and convenient navigation.
With offices in Cyprus, Russian Federation, China, Vietnam, United Arab Emirates, ME, and Egypt, Aristo Developers has distinguished itself as the preferred choice of foreign buyers wishing to invest in the real estate sector in Cyprus.
With a steadfast approach, Aristo Developers is determined to continue its expansion strategy into 2020 by launching and developing new projects – pioneering ahead and evolving dynamically based on its core principles and values of which the Company was originally founded.