ARISTO DEVELOPERS – SOLD OUT PROJECTS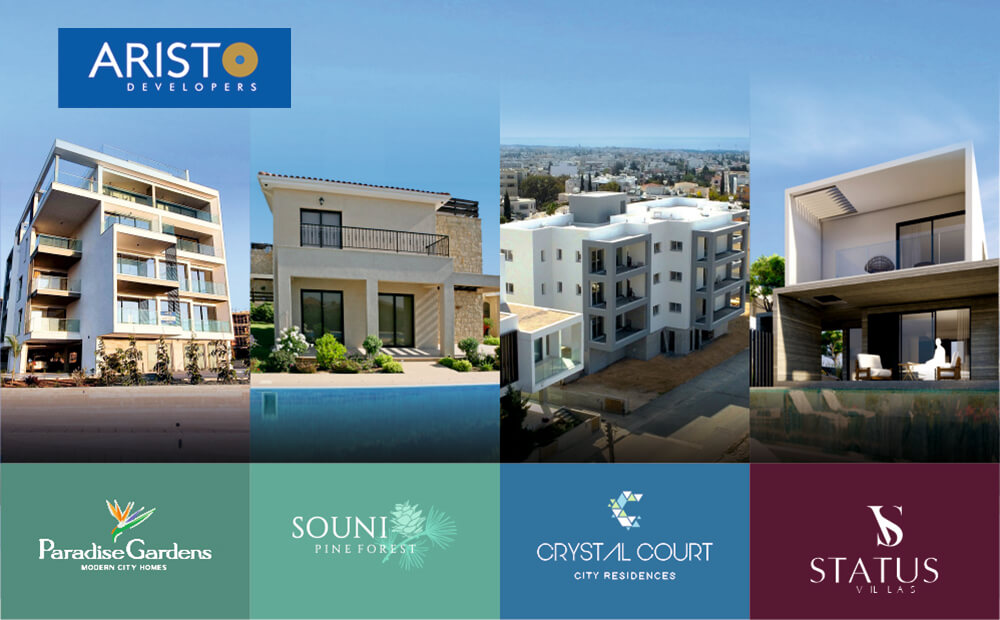 Souni Pine Forest – Status Villas – Paradise Gardens Block A – Crystal Court
As a pioneer in the real estate and construction industry in Cyprus with an impressive track record of more than 40 years, and with over 265 completed developments under its belt, Aristo Developers announces FOUR SOLD OUT projects for the last quarter of 2021.
Aristo Developers' projects continue to attract the interest of buyers who are looking for solid property investment options in Cyprus.
Amongst the Group's developments which have been increasingly popular with real estate investors the Souni Pine Forest and Status Villas in Limassol and Crystal Court, Paradise Gardens Block A in Paphos. These projects comprised of detached residences and spacious apartments in the heart of Limassol and Paphos. All apartments and villas have been SOLD OUT! 
With a track record of consistency and confidence, Aristo Developers continues to play its leading role in the field of land development in Cyprus and maintains its lucrative growth by designing and delivering projects of international dimension supporting the economy of our country and particularly of Pafos and Limassol where many other new projects are soon to come.