Your Guide to Paphos Cyprus – Property for Sale in Paphos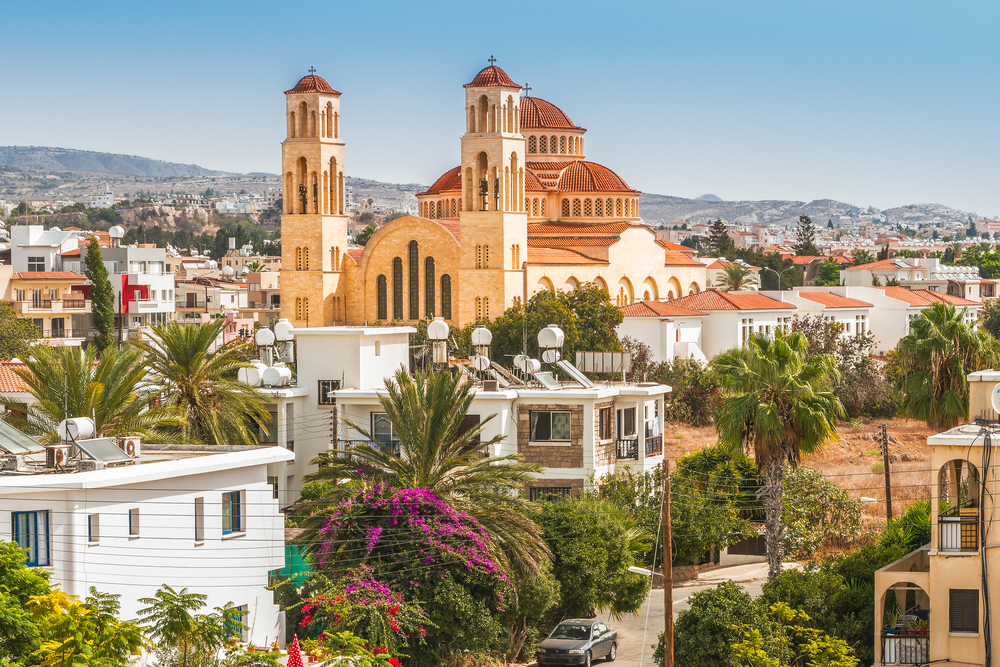 Property for sale in Paphos – Your Guide to Paphos, Cyprus
Our article features Paphos and its beauty, property for sale in Paphos, the amazing lifestyle you will have when living here, what you can get up to while in Paphos and more. If you are interested in a relaxed pace of life along with fantastic amenities and an abundance of amazing opportunities Paphos is the destination for you!
Paphos
The charming town known as Paphos is located on the southwest coast of Cyprus. Despite most people being attracted to Paphos due to its breathtaking beaches and coastline, there are many more enticing amenities to discover including Aphrodite's rock. From the history of its heritage and culture to fantastic activities, Paphos unique charm and friendly atmosphere provided by its residents, Paphos is a perfect place to call home.
As well as Paphos providing great opportunities and spectacular scenery, it also provides a low cost of living and a relaxed lifestyle. There is no surprise that investing in property here has become more and more popular over the years due to Paphos being framed as a family-friendly destination.
There are an abundance of activities, for a range of lifestyles, in Paphos. Some examples are, jumping on a boat and discovering the beautiful waters of the coastline, safari expeditions, tours where you can discover Paphos's most extraordinary locations, dining in fantastic restaurants and many more.
Cyprus
Cyprus is an exceedingly popular location for ex-pats and those looking for business opportunities. This is due to the phenomenal scenery, glorious weather, buzzing town, great work-life balance and much more! Cyprus also boasts historic, mystical, and cultural destinations, making Cyprus an ideal destination for everyone.
When looking to relocate, Cyprus is truly a brilliant choice. Providing a fantastic work-life balance, Cyprus allows you to work reasonable hours while still thoroughly relishing your free time, in addition to a relaxed pace of life! Reaching up to 35°c in summer, on average, the tropical climate means there are plenty of amazing opportunities for you and your loved ones. The fantastic festivals, beautiful beaches, water games, and adventurous hiking are all great ways to take advantage of in Cyprus! Not to mention there are plenty more ways for a range of lifestyles.
Property for sale in Cyprus Paphos
The property for sale in Paphos that we have to offer are stunning and purchasing one is a truly great investment. As there is a constant high demand for property in such a popular and spectacular destination, we are pleased to provide over 20 properties for you to choose from. Starting from around €150,000 and ranging up to around €3,500,000 we have multiple properties available for an assortment of budgets. Not to mention, the property for sale in Paphos that we currently provide have as little as 1 bedroom and as big as 6 bedrooms, suitable for an abundance of lifestyle requirements.
The property types to choose from include:
Apartments for sale in Paphos Cyprus
Condos for sale in Paphos Cyprus
If you are interested in viewing the property for sale in Cyprus Paphos that we have to offer, click here.
Aristo Developers, How We Can Help
Aristo Developers are established and award-winning real estate developers that currently offer over 500 properties for sale in Paphos and Limassol. With more than 40 years of experience, Aristo can acquire your dream residential and/ or commercial property on this beautiful island.
If you are interested in the property for sale in Paphos that we have to offer, don't hesitate to contact us via the menu that is located at the top right of the screen. Our friendly and professional team would be more than happy to answer all of your questions.