High Demand for Coastal Properties in the district of Pafos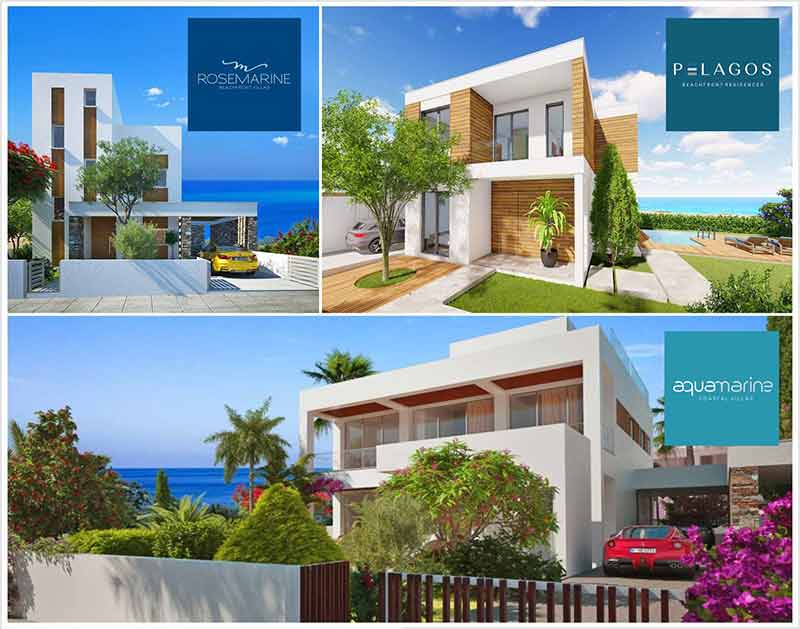 Aristo Developers is an undisputable leader in the field of land development in Cyprus
With Pafos prevailing as the most popular destination for overseas buyers who choose to invest in real estate in Cyprus, for the whole of 2019 (according to official data of the Department of Lands and Surveys), Aristo Developers' coastal projects in Paphos appear to be on a huge demand from potential real estate buyers and investors of various nationalities.
Indicative of the high demand for these projects is the fact of the outstanding sale rates from mainly overseas buyers who want a long-term and profitable investment in Cyprus.
AQUAMARINE VILLAS, which is currently being developed in the heart of the Pafos tourist area, stands out among these projects. Comprising 41, three, four and five bedroom luxury, coastal villas with modern design and aesthetic, enriched with high quality finishes and specifications, AQUAMARINE VILLAS are designed to reflect the uniqueness of the surrounding area. The location of the development is a stone's throw away from a plethora of sandy beaches, lining the coastal tourist road leading to Kato Pafos with its picturesque harbor, medieval fort and colourful promenade comprising five-star hotels, shops, cafes, amenities and services. More than 35% of the total available units of the project have already been sold.
Similar are the real estate sale rates at ROSEMARINE RESIDENCES, a beachfront development adjacent to a plethora of award-winning beaches, located along the coastal road in Kissonerga which leads to the renowned Coral Bay area with a variety of cafes, shops and other services.  ROSEMARINE RESIDENCES comprises of 15 luxurious 3-, 4- and 5-bedroom detached villas, 2- and 3-bedroom apartments, as well as a number of commercial outlets. More than 90% of the total available units of the project have already been sold, classifying it among one of the most sought-after coastal projects in Cyprus.
Further to the above luxury coastal properties, Aristo Developers has recently completed the design of Pelagos Beachfront Residences, the new project of the Group which is designed to radiate an impeccable beauty and architectural aesthetic perfection. Pelagos Beachfront Residences comprises of 47 luxurious 3, 4 and 5 bedroom modern villas, combining elements of traditional Mediterranean architecture in a unique way to perfectly match the natural environment. Each villa in the project is designed to enjoy the most breathtaking views of the sea offering the owners quality amenities that are next to none. The villas feature large private swimming pools, gardens, spacious and functional interiors with hand-picked specifications of international standards to be appreciated by the most discerning international buyers.
With a track record of consistency and confidence spanning beyond 40 years, Aristo Developers is an undisputable leader in the field of land development in Cyprus and continues its drive to grow by designing and constructing projects of international dimension supporting the economy of the country.